SparQ
MASTERING THE REGULATORY TSUNAMI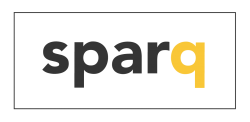 Visit Sponsor Website
LinkedIn Profile
Attending Representatives
You must be logged in to message company representatives.
RegTech Podcast
Company Bio
SparQ is an end-to-end regulatory change management solution that includes regulatory consultation, horizon scanning, impact assessment, document creation (such as policies) and implementation control developed inside out by ING. All this through in-tool collaboration across departments and locations while creating an audit trail of the whole decision making process. It starts with a data feed from all regulatory sources and ends with a policy applicable to your organization where you can show all steps and decisions taken how the external requirements are translated into your internal procedures. In addition, SparQ creates a single repository storing all decisions and assessments related to regulatory change which allows for better efficiency and effectiveness. Even more so, when updates and changes to regulations are issued, the tracking done allows for easy pinpointing of historical decisions impacted and requiring review. The SparQ tool can be easily and quickly customized for your own organization. Would you like to have a more efficient and effective risk and compliance process? Visit our website and plan a demo.
True end-to-end solution
SparQ provides real-time updates on regulatory changes relevant for each end user. This enables fast identification of new developments with change control, custom workflows and flexible document creation. SparQ's low development environment allows your organisation to adapt quickly to changes in processes or governance.
Reduced regulatory risk
SparQ means proven, tangible and sustainable cost and regulatory risk reduction. Outstandig UI and integration options, combined with structured workflows has led to efficiency savings of up to 40% for teams using SparQ. This allows financial services firms to deploy compliance teams into more value generating activities.
Built by trusted professionals
Incubated in ING, SparQ is built by a seasoned team with thorough understanding of the complexities and challenges of financial regulations. A mix of technology experts and experienced bankers is maintaining the highest standards of security in the financial industry.
Brochures and Documents
SIX handbook - Regulatory Navigator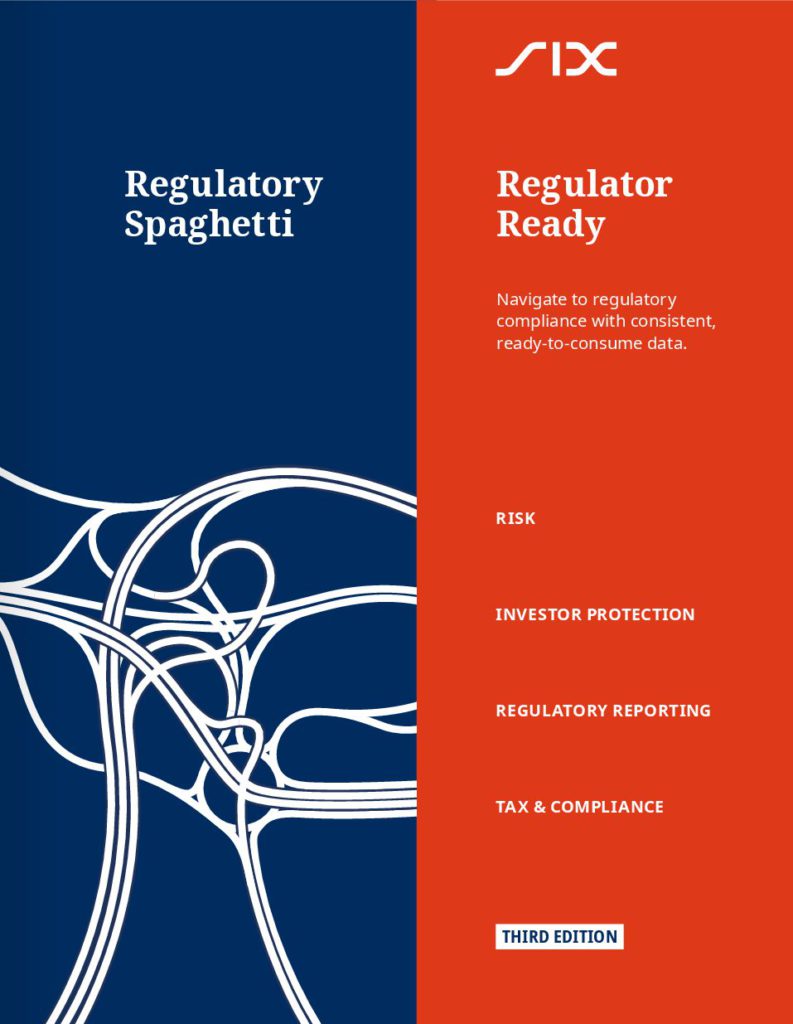 Download Document
SIX handbook - Security Master
Download Document
Basel Data Service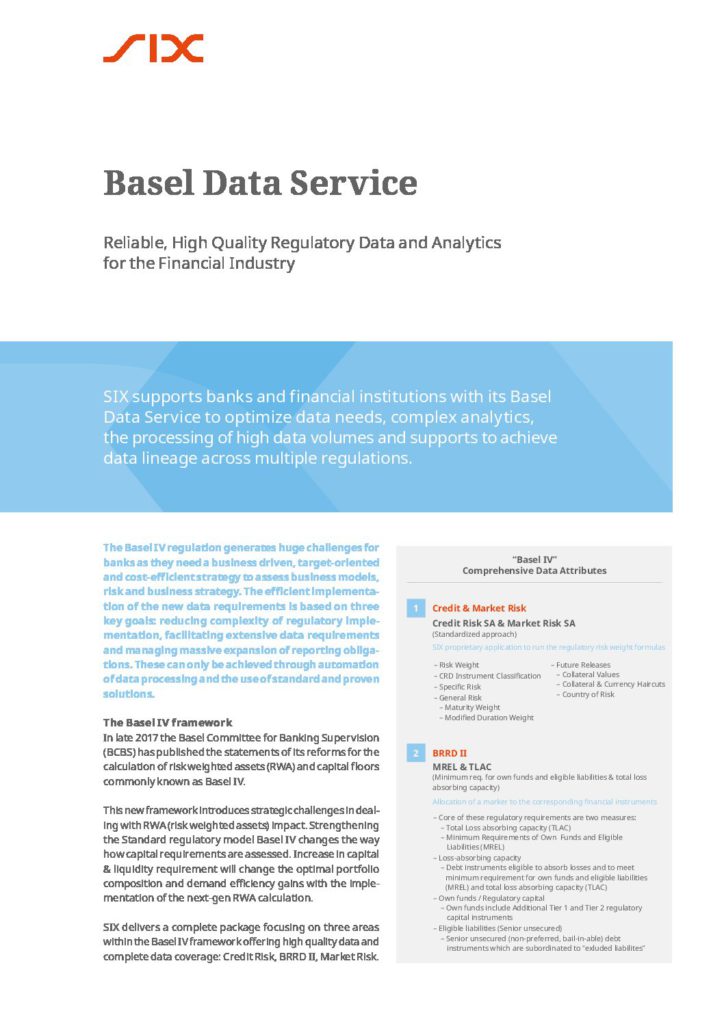 Download Document